Divorce by Mutual Consent Guide| Lawyers on Divorce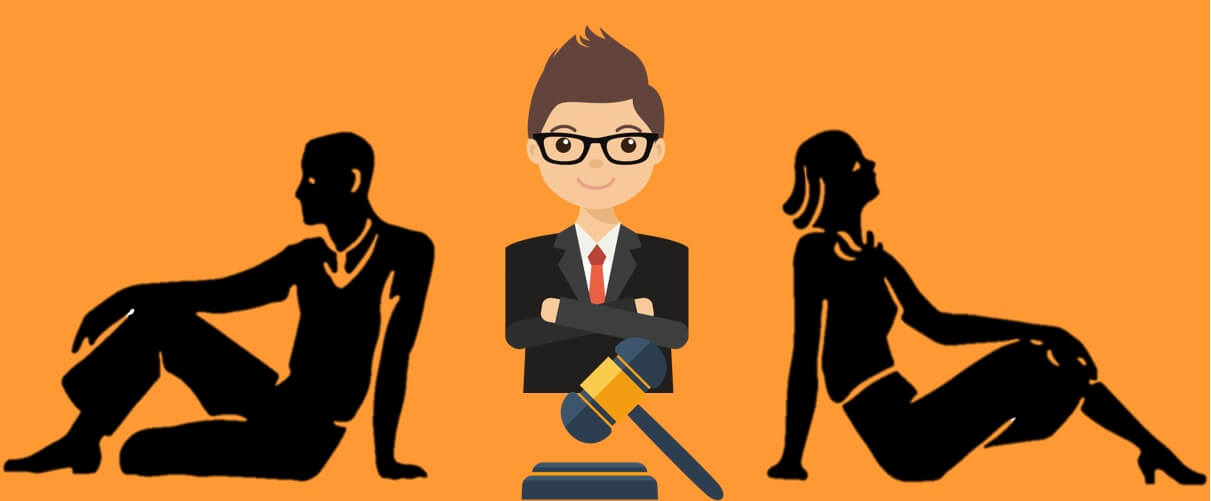 Get legal help and advice from expert lawyers on Divorce Filing
Divorce by Mutual Consent or Mutual Divorce is when both husband and wife agrees equally with each other to dissolve their marriage.
We will assist you with the process of getting divorce or legal help as per your need:
Paper Filing
Gather Witness
Advice on Divorce Process
Sumbit a query to get Legal Help on Divorce
What is divorce by Mutual Consent
Under Section 13-B of the Hindu Marriage Act, 1955, partners can seek divorce by mutual consent by filing a petition before the court. Mutual Consent Divorce is a simple way of coming out of the marriage and dissolve it legally.
Divorce by Mutual Consent or Mutual Divorce is when both husband and wife mutually agree that they cannot live together anymore and that the best solution being Divorce, they would present a Mutual Divorce petition jointly before the honourable court, without putting forth any allegations against each other.
When can the divorce by mutual consent be filed?
Husband and wife should be staying separately for the period of minimum one year, and have not been able to live together anymore
Husband and wife both have consent for the divorce.
Minimum one year from the date of marriage
Where to file a complaint against Medical Negligence?Where to file the divorce petition?
The place where the marriage was conducted
The place where the couple resides
Place where wife resides currently
Important points to remember while having a divorce
Child custody
Alumni or maintenance
Settlement of property and assets
Documents required for Mutual Consent Divorce
Marriage Certificate
Address Proof of both Husband and Wife.
Four Photographs of Marriage.
Income tax Statement of last 3 years.
Details of profession and Income (Salary slips, appointment letter)
Details of Property and Asset owned
Information about family (husband and wife)
Evidence of Staying separately for an year
Evidence relating to the failed attempts of reconciliation
Step by Step Procedure to file for Mutual Consent Divorce
Step 1 : Petition for Divorce
Petition is to be filed under respective act or law in the Court of competent jurisdiction. Petition needs to be filed mutually in the Court with the intention to obtain divorce at any time after one year from the date of marriage.
Step 2 : Appear before the Court
Both the parties need to prove that they have been living separately for a period of one year or more before the presentation of such petition.
The three conditions should be satisfied before moving the petition.
The petition is filed in the way of an affidavit stating the mutual consent as to dissolution of marriage and other agreed clauses regarding child custody, maintenance and alimony
Step 3: Passing orders for statements on oath
Statements of both the parties are thereafter recorded.
Step 4: 6 month Cooling Period
A cooling period of minimum 6 months and maximum 18 months is provided to the husband and wife if they wish to change their mind and reconcile. During the cooling period, either of the party has the right to withdraw the petition.
Step 5: Final hearing of petition
If such petition is not withdrawn, the parties are summoned at a fixed date, where they consent and confirm the intention to separate or divorce.
Step 6: Decree of Divorce
Decree of divorce is granted by the Court.