RERA Complaint and Legal Support - How to File Complaint | Find Lawyers Help on RERA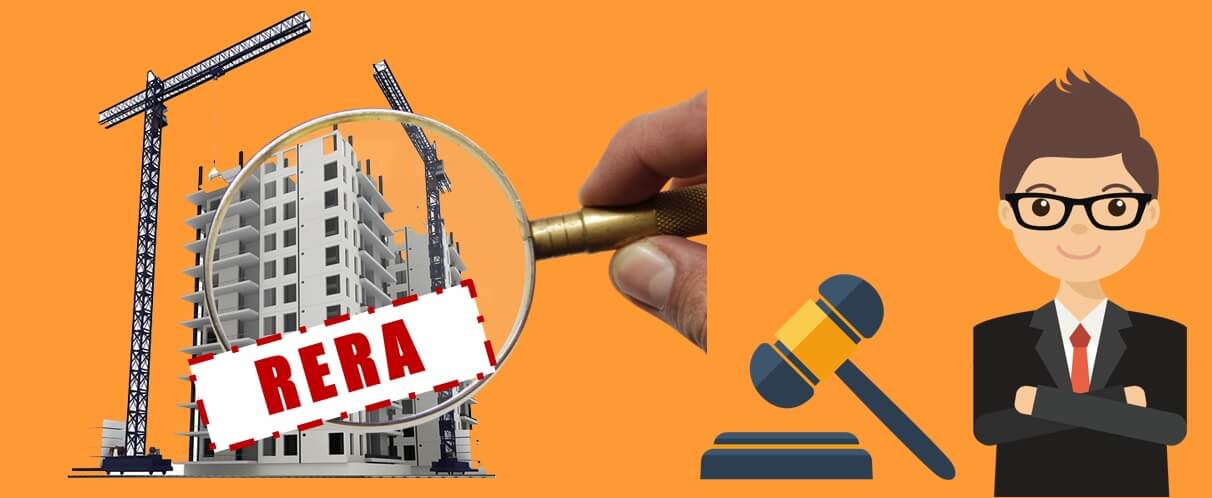 Get support from expert lawyers on RERA and property
We can help you with following issues with your property:
Structural Defects
Delay in Possession
Advance Payment
Ownership Transfer
Incorrect or No details about the Project
False Advertisement
Improper Registration of a Project
Post your query regarding your property and get immediate help
RERA is the Real Estate Regulatory Authority that helps you file complaints against antagonized builders!
Have you bought a property and faced problems related to possession delay, non-refund for abrupt project suspension, or the builder started demanding more money than what was agreed to?
If Yes, then, RERA is for your help. RERA covers all property-related problems, starting from property plan being different from what was promised earlier to actions that can be taken when a builder doesn't give possession on your propterty on time.
RERA has not only enabled a regulatory framework and provided an avenue to fast-track dispute resolution, but has also infused the much-needed transparency into the sector.
It is an initiative by Indian Government to enhance transparency in the real estate related transactions by creating uniform and systematic regulatory environment. This helps in protecting consumer's interest and making real estate developers liable for timely completion of projects.
How does RERA help empower property buyers?
As per the act rules and statutes:
A consumer is entitled to receive information about the sanction plan, approved layout plan, stage wise progress of the project.
It also includes the carpet area and facilitations of basic amenities and services such as drinking water, electricity, sanitation, parks, etc.
The consumer has the right to claim possession of the unit and the association of consumer imposition of the common areas as it was declared by the real estate developers.
In case if the real estate developer doesn't deliver what was promised then the consumer is backed by the right to claim refund of amount paid with prescribed interest and compensation for the same.
How to file a complaint under RERA?
To file a complaint with the Authority, the complainant needs to visit the State's official website. On the portal, search for the page of Complaint Registration.
Click on the complaint registration link. You will be taken to the complaint form where you are required to fill the details of the complaint. Fill in all the details and upload asked documents in support of your complaint
Once the form is fully filled, you can pay the required fee. You will have to pay higher fee if you are filing before the Adjudicating Officer. Payment can be made online for RERA
What is the roles and responsibility of a Real Estate Developer according to RERA?
According to the Act:
It is mandatory for the real estate developer to register the project with the RERA and obtain a valid registration number before proceeding
Any kind of marketing, advertising or selling of units is strictly prohibited before the registration of the project
The real estate developer is required to submit all documents related to the project which is considered necessary by the RERA
The real estate developer must deposit 70% of the payment received from the consumers in an escrow account and ensure that the amount is solely used for the development of the project for which it was taken
Must adhere to the project plan at all times
Refund the money taken from the consumers with an applicable interest in case the project cannot be completed
Compensate the consumer for the time delay, if any.
To repair any structural defects in the construction even after 5 years of handover of the project